New to Tansor?
A warm welcome to you if you are a new resident in the parish or a visitor.
The people of Tansor have a real heart for their beatiful and historic building situated on the banks of the River Nene. Wedding couples have found it to be a stunning venue, and U3A visits are proving very popular.
The regular Communion services are on the second and fourth Sundays of the month at 9.00 am. Children are very welcome, and the congregation, though small, is exceptionally welcoming.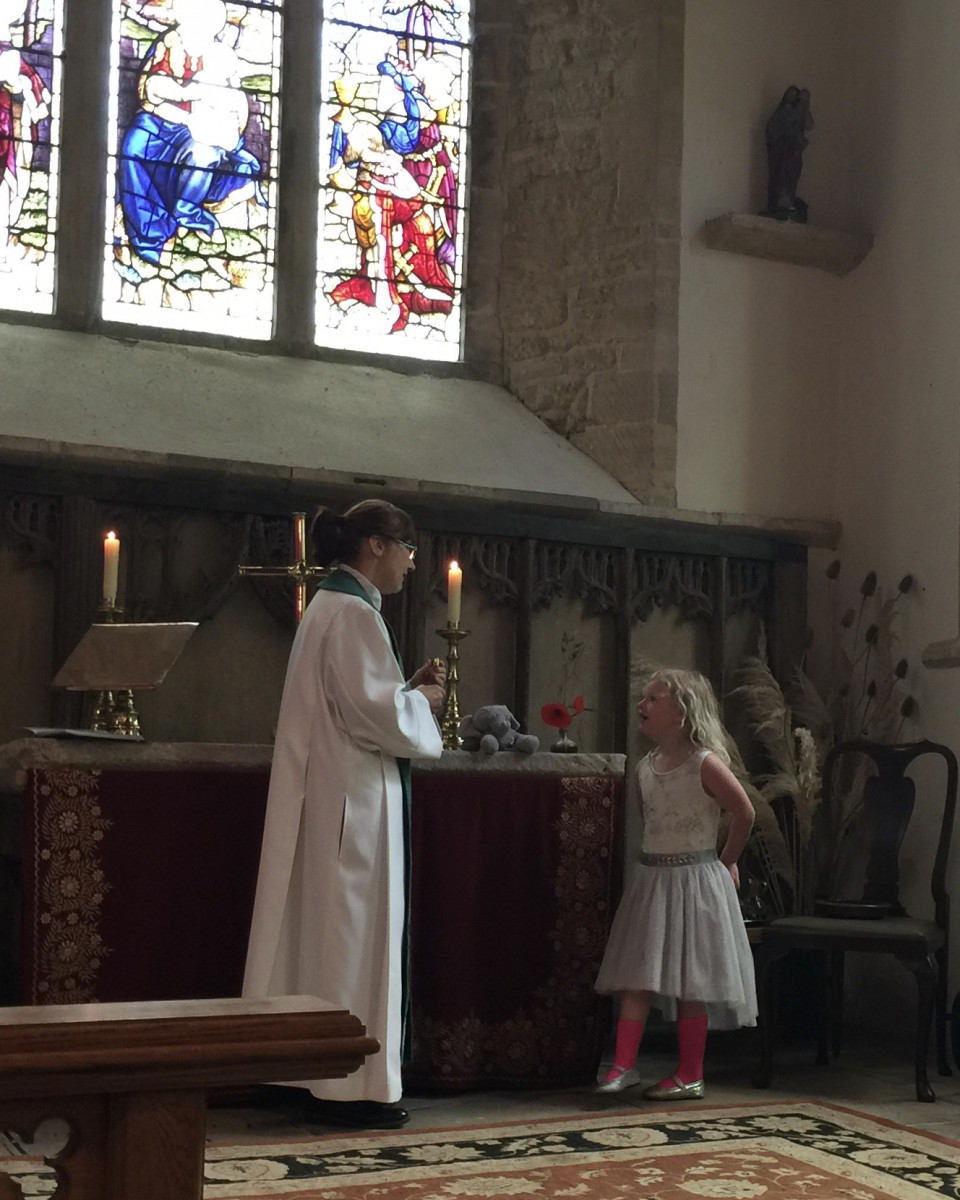 Revd Anne with Isla and her elephant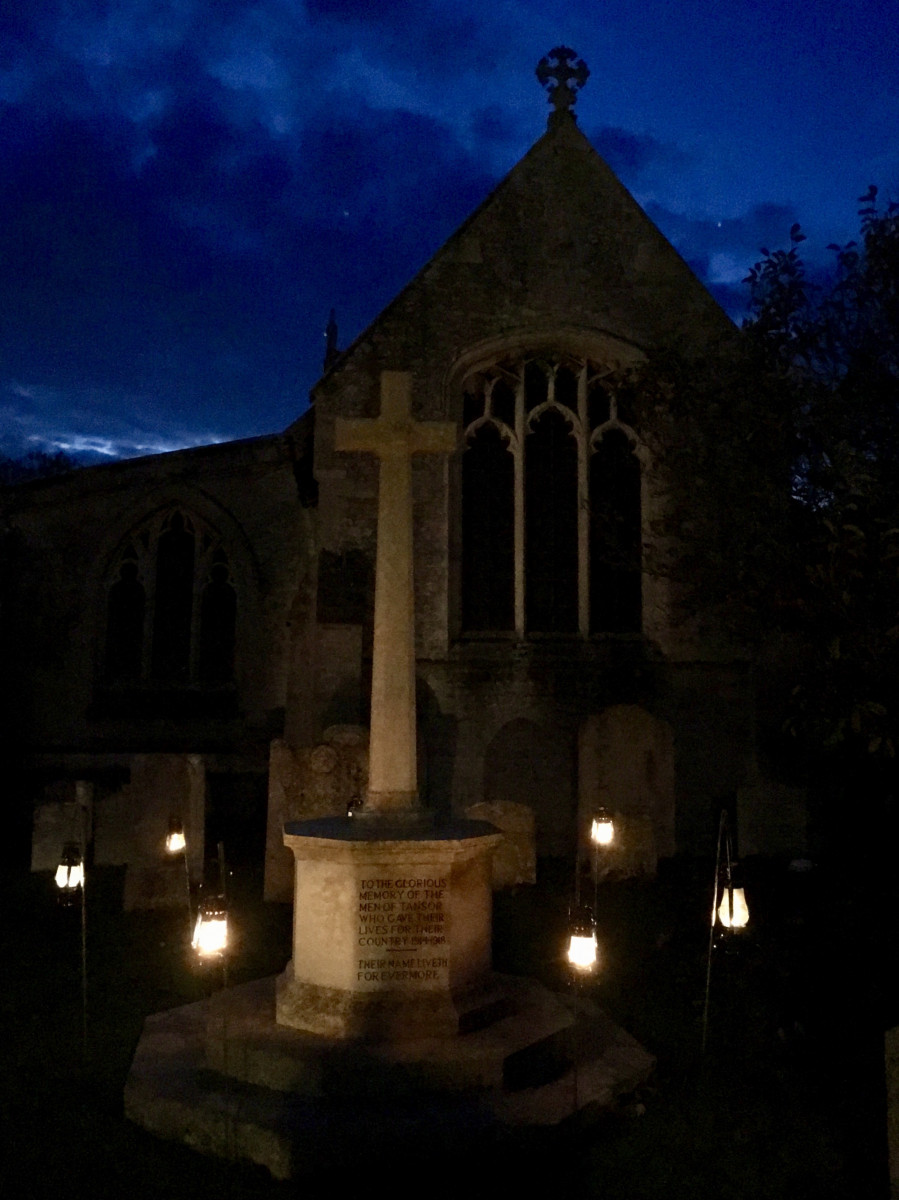 Candlelit Remembrance at Tansor 2018